Amarjit is a practicing Barrister and a Migration Lawyer in Australia since 2008. A gold medallist in Bachelor of Laws from Punjab University, Chandigarh, India. He did his master's degree in Commonwealth Law from University of London. Apart from that he holds three diplomas in Journalism, Public Relations and Industrial Relations. He remained Additional Advocate General, India for more than three years. He was awarded scholarship by Rotary International and sent to United States of America for six months in a Group Study Exchange programme. He also remained Executive member of Commonwealth Lawyers Association for five years and worked with Amnesty International London. He presented papers on different topics of law including Migration Law at London (1996), Cyprus (1998), Australia (1999), Canada (2002), Philippines (2005).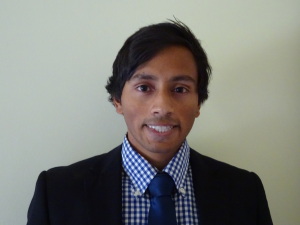 Hiran Lecamwasam
LL.B, GLDP
Barrister and Solicitor
Hiran is a conscientious and hard working Lawyer who graduated from the University of Adelaide with a double degree in Law (Hons) and Health Sciences in 2015. He has been exposed to a wide variety of legal matters through his experience working at busy law firms in both Adelaide and Sydney and has developed his expertise in many different areas of law including Migration Law which he has a special passion for. Hiran's professional and empathetic approach to complex legal and migration issues make him a valued asset to the team at ASA Lawyers and he always strives to achieve the best outcome for his clients. Aside from his love of the law, Hiran is an avid sports fan, a travel enthusiast and has spent many years volunteering for the Cancer Council of South Australia.